Meet CSP's board of directors
Brett Dickson, Ph.D. — President

Brett is a conservation biologist, landscape and wildlife ecologist, ecological modeler, and fierce advocate for strong inference. He brings over 20 years of conservation and entrepreneurial experience to CSP. He also brings a wealth of leadership and corporate experience from a previous career in industrial design and product development. A long-time member of the Society for Conservation Biology (SCB), Brett is a recent David H. Smith Conservation Research Fellow and member of the board of directors for the North American section of SCB. He currently sits on the editorial board for the journal Conservation Biology. Brett is an associate research professor with the Landscape Conservation Initiative and the School of Earth Sciences and Environmental Sustainability at Northern Arizona University; he also co-directs the Lab of Landscape Ecology and Conservation Biology at NAU. In addition, Brett is an adjunct faculty member in the Department of Geography at the University of Nevada, Reno.
Rick A. Hopkins, Ph.D. — Secretary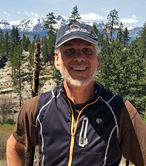 Rick Hopkins is co-owner and senior conservation biologist at Live Oak Associates, Inc. (LOA), an ecological consulting firm based in California that provides science-based solutions to complex natural resource questions. Rick holds a Ph.D. in wildlands resource ecology from University of California, Berkeley, and an M.A. in biology from San Jose State University. His graduate research involved a 12-year study on the spatial ecology of the cougar in the Diablo Range. Although Rick is a broadly trained ecologist with experience with several threatened and endangered wildlife species, he has dedicated the last 35 years to the study of mammalian carnivores. His research and interests have focused on conservation biology, population ecology, spatial ecology, and human / predator conflicts. Currently the president of the board of the Cougar Fund, Rick spends his free time cycling, speed skating, hiking, skiing, and generally enjoying all things outdoors.
Stephen L. Knecht, M.D. — Treasurer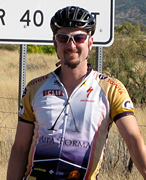 Dr. Steve Knecht is a board certified orthopaedic surgeon specializing in the evaluation and treatment of foot and ankle problems and musculoskeletal trauma. He joined Northern Arizona Orthopaedics in 2004 after completing several fellowships. In their free time, he and his wife, Kristi, enjoy mountain biking, surfing, skiing, hiking and exploring the backcountry of Northern Arizona and Colorado. They are also both actively involved in annual orthopaedic mission trips to Central America, treating lower extremity deformities and hip and knee arthritis in areas of need.
Michael Dombeck, Ph.D.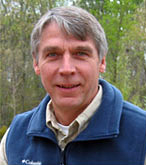 Mike is the only person to have ever served as both Director of the Bureau of Land Management and Chief of the U.S. Forest Service. He also served as a UW System Fellow and Professor of Global Conservation at the College of Natural Resources at the University of Wisconsin – Stevens Point. Mike received the highest award in federal service, the Presidential Rank – Distinguished Executive Award for his career. An avid fly fisherman and hunter, he received his Ph.D. in fisheries biology from Iowa State University and worked as a fishing guide for 11 years.
David K. Haygood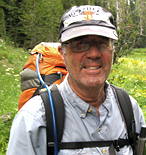 David is a newly retired executive from IDEO, a renowned global innovation consultancy, where his responsibilities included addressing business challenges for long-term clients and serving as liaison for government and public policy programs. David previously led multifunctional teams for Atari, Hexcel Composites, Raychem Corporation, and Specialized Bicycle Components. He also managed technical or sales organizations in the aerospace, automotive, recreation, and consumer electronics industries. Throughout his career, he has focused on executive mentoring, organizational change, innovation processes, team coaching, and design reviews. Outside of the office, David's most memorable moments include serving as a U.S. Army combat photographer in Vietnam, leading chapel services in a maximum security prison, and swimming from Alcatraz to San Francisco during a triathlon.
Thomas D. Sisk, Ph.D.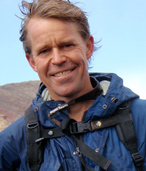 Tom is the Olajos-Goslow Chair of Environmental Science and Policy, the School of Earth Sciences and Environmental Sustainability, at Northern Arizona University. His research and teaching focus on the science-policy interface, where conservation research informs on-the-ground management and policy development. In 1996 he founded the Lab of Landscape Ecology and Conservation Biology, and in 2011 combined that effort with conservation planning and education programs to form the Landscape Conservation Initiative. He teaches ecology, conservation biology, and environmental policy, and is dedicated to inspiring and training the next generation of creative conservation leaders. Tom is science advisor to the Grand Canyon Trust and Black Mesa Trust, and he serves on the boards of several local, regional and national conservation organizations.
Ann Morgan
Ann Morgan joined The Trust for Public Land in 2016 as the Senior Vice President, West Division Director, based out of Denver. She has served in leadership positions at The Wilderness Society and National Wildlife Federation and was a State Director at the BLM in Colorado and Nevada, where she managed millions of acres for conservation and multiple use. She also managed lands and aquatic resources for the State of Washington. Ann has helped conserve and protect millions of acres across the West. She earned a B.S. in natural resources from University of California at Berkeley and an M.B.A. from Golden Gate University. She serves on the boards of CSP and the University of Colorado Law School's Getches-Wilkinson Center for Natural Resources, Energy and the Environment.