New CSP study examines and quantifies forest management alternatives in the Sierra Nevada
CSP staff team up with California State Parks and publish an important paper on prescribed fire management and natural recovery in forest stands of the Sierra Nevada.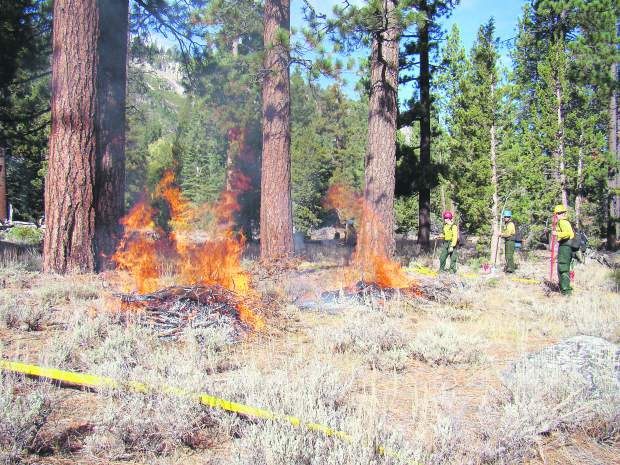 Given concerns about degrading forest health, increasing fire activity, and restoration alternatives, we used a Bayesian framework to analyze 20 years of data on the response of mixed conifer forest stands in the Sierra Nevada, California, to two distinctly different management approaches: prescribed fire and natural recovery of untreated areas. Counter to many regional studies, our results indicated that treated and long-unaltered, untreated areas may be moving in a similar direction. Specifically, our results suggested that untreated areas may be naturally recovering from the large disturbances associated with resource extraction and development in the late 1800s, and that natural recovery processes, including self-thinning, are taking hold. Given the high cost and broad extent of treatment required to restore forest health, management approaches that promote naturally recovering landscapes may complement ongoing and planned fuel reduction treatments. Deliberately managing for natural processes to proceed unimpeded may also be important for maintaining or increasing forest heterogeneity, resilience, and biodiversity.